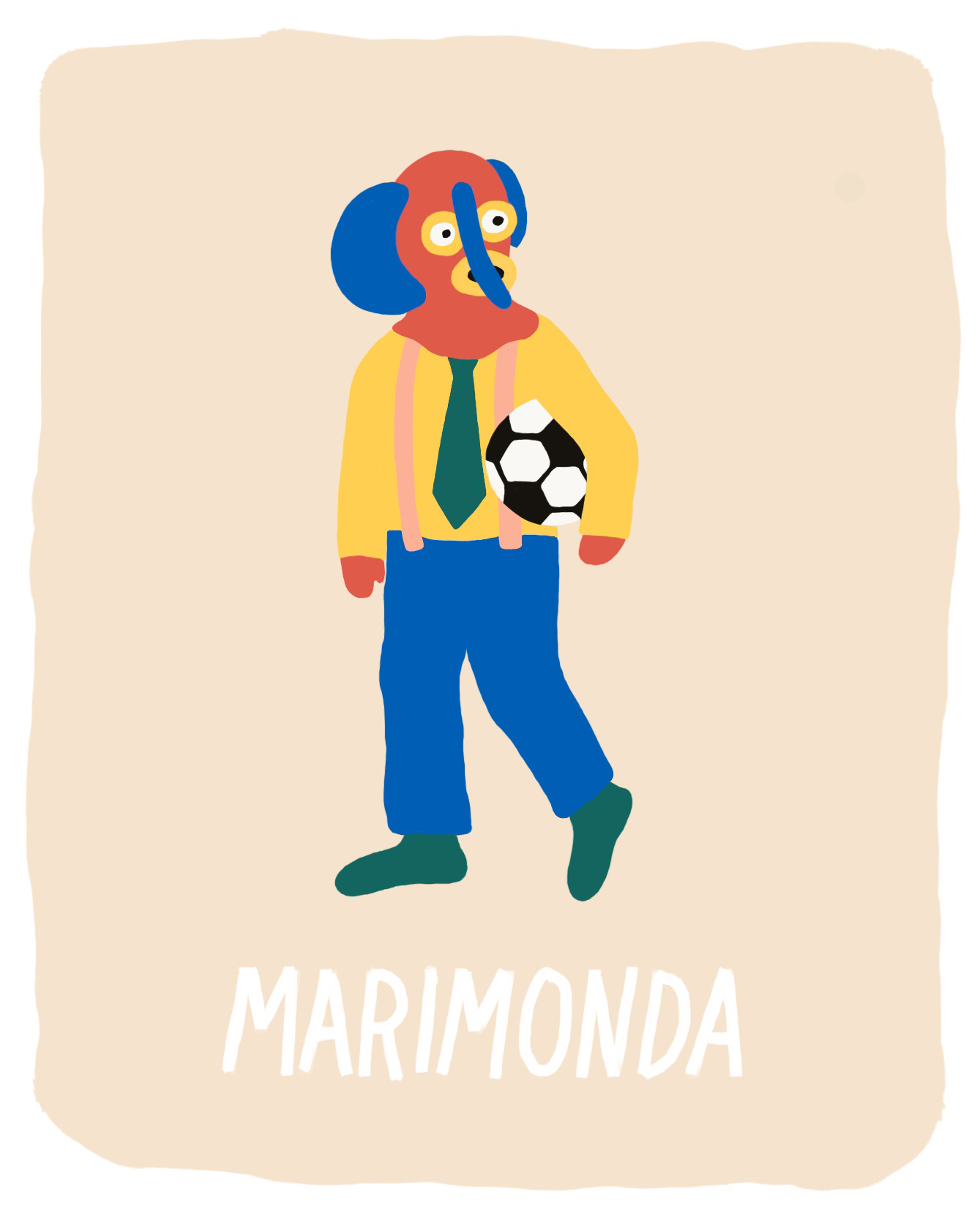 I've recently started playing soccer again. I've never been much for sports, but soccer was always the exception, partly because I viewed it as an extension of my Latinx identity. I grew up listening to Andreas Cantor boom out of the television speakers, while snacking on guacamole and rooting for Colombia or Venezuela—two teams that never really stood a chance of making it to the finals.
I would sing the Conavi Tiro de Esquina jingle whenever a corner kick was called, repeatedly murmur lagarto when the opposing team had a free kick on goal, and yell along with Cantor when a goal was made.
What got me thinking about all of this is that each time I've played soccer these last few weeks, I get a weird urge to blast Joe Arroyo on the car ride home. So here's a drawing that sums up my feelings on the subject of soccer.